Vista Rita Blanca Poster Contest
Vista Rita Blanca in Dalhart TX, held their poster contest on may 30th were they had around 15 kids participate. Pizza, punch, and cookies were provided
Valle Verde 1,2,3 Poster Contest
Valle Verde in Hatch NM, held two Poster Contests. One was held on June 16,2017 were the 7 attenedees had homemade icecream and popcorn. The next one was held June 22, 2017 with 4 in attendance were the kids had a pizza party.
Sierra Vista Poster Contest
The kids enjoyed eating pizza while coloring their poster for the ACTS poster contest at Sierra Vista apartments in Deming NM. It was a small group but they all enjoyed socializing together.
Bella Vista Townhomes Poster Contest
Bella Vista Townhomes in Clovis NM, held their poster contest May 26th. They had about 10 kids attend. The Kids had a blast and really enjoyed themselves. Albertson's donated Hero theme Cupcakes for the kids.
Kristen Park Poster Party
Kristen Park in Las Vegas NM, held its Poster Party May 8th, where they had a total of 15 kids participate.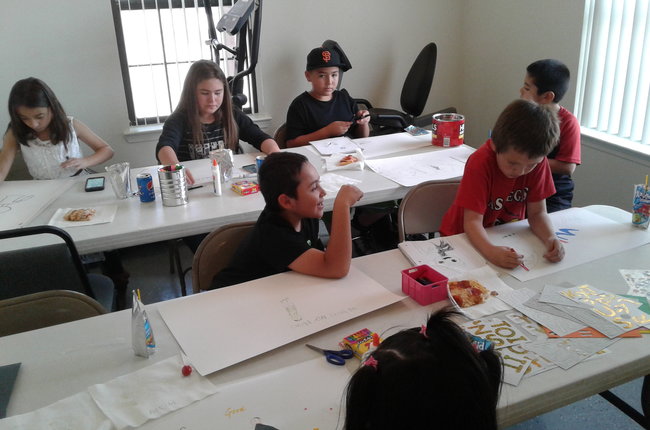 ---