New Rehabilitation!
The Pecos Apartments in Dexter, NM have been cleared for a major renovation using USDA Preservation Revolving Loan Funds, administered by the New Mexico Mortgage Housing Authority. Approximately $500,000 of improvements will be made to the apartments, including a new roof, new windows, stucco, paint, and ADA accessibility improvements. Work is scheduled to begin in the spring of 2017.
Sedona Village Remodel
Sedona Village in Clovis NM, has undergone a remodel in which it got new roofing, new landscape, and a new playground.
Winter Has Arrived
Winter has arrived in Las Vegas, New Mexico. Staff is hard at work clearing all the snow.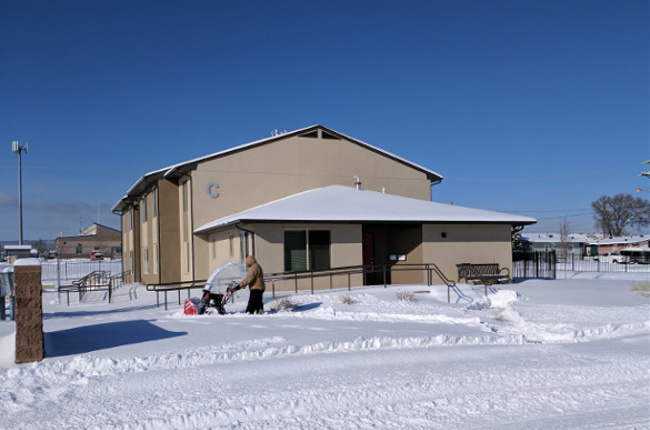 JL Gray Albuquerque Office Christmas Party
A wonderful holiday gathering for our staff at the JL Gray Albuquerque Office. Congratulations to our winners, team #1 for the tallest spaghetti tower. Fun was had by one and all.
New President of the Apartment Association of New Mexico
JL Gray would like to congratulate Bobby Griffith on becoming president of the Apartment Association of New Mexico. He was sworn in on December 8th 2016.