Winners of the 2018 AC&TS Poster Contest
Congratulations to all the winners. From the 400 that were submitted fourteen where chosen and JL Gray had eight winners. Each winner received a $250.00 gift card.
Winner of the 2018 AC&TS "People's Choice Award"
During the conference attendies voted on their favorite poster for the "People's Choice Award". The winner was Oscar Rodriguez 9th grader from Franklin Vista who received an additional $250.00. Oscar has won the "Peoples Choice Award" two years in a row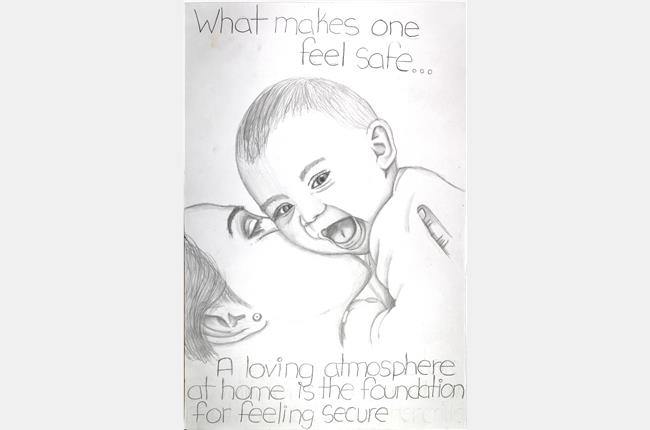 2018 AC&TS Scholarship Recipients
Congratulations to our scholarship recipients, Leah Gray, Makiah Arviso, Ashliy Mann, Abrian Gorman, and Brenda James from Cliffside Apartments, and Ruwini Rajapaksha from Cibola Apartments. They all said tell everyone thank you very much and they were all grateful for receiving this scholarship.
2018 JL Gray All Company Meeting
JL Gray kicked off it's all company meeting April 9th and it lasted through the morning of April 11th. Over the course of the meeting JL Gray provided various trainings for its employees.
JL Gray Maintenance Training
The JL Gray maintenance techs attended various trainings and teamed up to build pipe lamps that would be raffled off to raise money for the Veterans Integration Center. Over 7000 dollars was raised for the VIC.
JL Gray goes Bowling
During the JL Gray all company meeting, JL Gray staff split up in to teams and came up with creative names and uniforms then competed against each other for bragging rights.
JL Gray goes to the Ball Park
JL Gray attended opening day for the Albuquerque Isotopes, a triple-a affiliate of the Colorado Rockies.
Fair Housing 50th Anniversary Celebration
Recently, Bobby Griffith, CFO of JL Gray and President of Apartment Association of New Mexico, joined other housing industry leaders in speaking at the state capitol in Santa Fe. The occasion was to celebrate the 50th Anniversary of the Fair Housing Act (Civil Rights Act of 1968). Mr. Griffith spoke on the importance of this act and how it applies to affordable housing in rural communities. A large percentage of New Mexicans live in these rural areas with one-third of New Mexicans living in rental housing. Mr. Griffith was joined by Art Garcia, State Director of New Mexico USDA, Rural Development, Jay Czar, Executive Director of New Mexico Mortgage Finance Authority, Connie Hettinga, President of Realtors Association of New Mexico, John Garcia, Executive Director of New Mexico Home Builders Association, Jack Thompson of New Mexico Mortgage Lenders Association and Steven Anaya of Realtors Association of New Mexico. Photos taken by LeRoy N. Sanchez
Christmas Carolers in Roswell, NM
We had Iglesias Bautista church come and sing for the residents at our Senior Apartments in Roswell, NM Saturday 12/23/2017 at 6:30pm with a treat of cake, cookies, hot chocolate, coffee, tea and punch. The residents that came to the event had a great time and thanked JL Gray for setting it up.
North Star Christmas Party
Great Success at our North Star, San Miguel and Gallinas Holiday Party. The decorating contest had some great participants. Fun was had by all.