Valentines Day - Across JL Gray Communities
JL Gray Properties Receive Heavy Snow in Las Vegas, New Mexico
Christmas Party - JL Gray
Christmas Party - Las Vegas, New Mexico
Golden Acres & San Miguel Senior - Thanksgiving Celebrations
Cibola Apartments 2018 Halloween Door Decorating Contest
The door contest was great here at Cibola apartments! We had 4 participant's Apt # 10 was the winner of the 1st place price Amy Gaytan and Family (movie tickets and popcorn) Apt # 19 was 2nd place Somya Pande and Family (family basket) Apt #7 was 3rd Leanne Fountain (pizza) Apt #1 4th place Sara Hollett. (coffee mug and candle) Looking forward to do more of funny activities here at the property! As seen here in the photos the kids smiles tells it all, It was a fun afternoon with the contest, snacks and goody bags for the kids. Hoping to have more resident's getting involved next time!
Asset Manager Diana Sanchez was sworn in as a United States citizen on Friday, November 9th. We are so proud of her.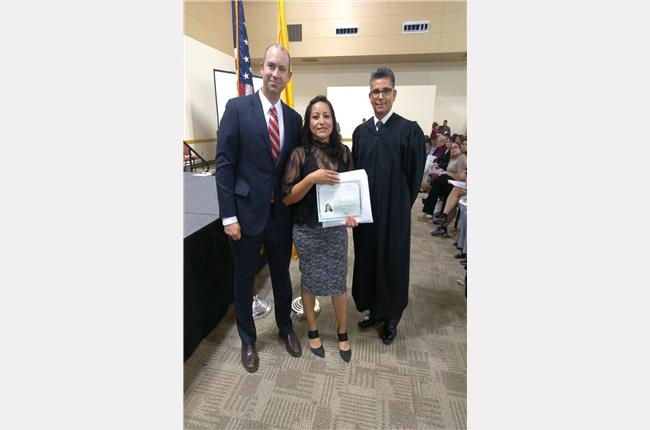 Chaco River Board of Directors Meeting
JL Gray Maintenance Techs attend the Certified Apartment Maintenance Tech Training (CAMT)
JL Gray would like to recognize the maintenance techs who took the CAMT Test. Rigo Flores, Raul Esqueda, Luis David Guerrero, Israel Garcia, Jimmy Ward, Frederick Bolin, Alan Cantrell, Rudy Flores, Tyrone Jerry, Frederick Johnson, Israel Rios, Caleb Harvey, Austin Harvey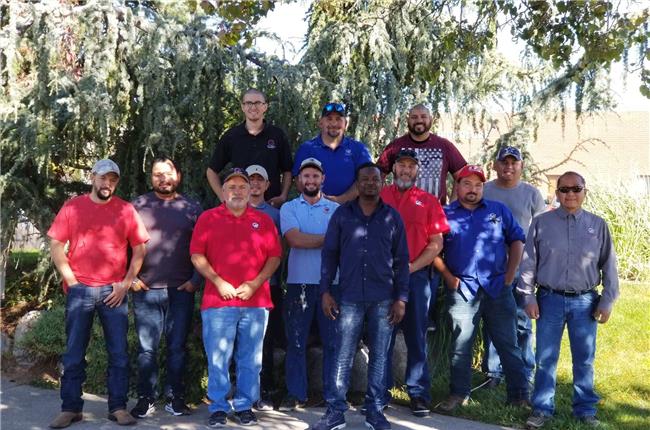 JL Gray Dominates at Maintenance Mania
JL Gray would like to Congratulate all who participated in Maintenance Mania.
Abel Florez – Roselawn & Penasco – Artesia, NM
Overall – 3rd Place
Ice Maker Repair – 2nd Place
Water Heater – 3rd Place
Caleb Harvey – Sandia Vista – Bernalillo, NM
Fire/CO Safety – 2nd Place
Toilet Repair – 3rd Place
Austin Harvey – NewLife Homes & Lifestyles at Renaissance – Albuquerque, NM
John Dumas – Hillcrest Manor. Hillridge & Hillside – Los Lunas, NM
Heating Element Replacement – 1st Place
Luis Guerrero – Rio Mimbres – Deming, NM
Heating Element Replacement – 3rd Place
Adolfo Serna – El Camino Real, Falcon Ridge & Valle Verde – Hatch, NM