Xfinity day
Comcast held a tenant appreciation cookout 8/26/2017 at Westside Apartments in Belen NM. Over 70 hot dogs were served and fun was had by one and all.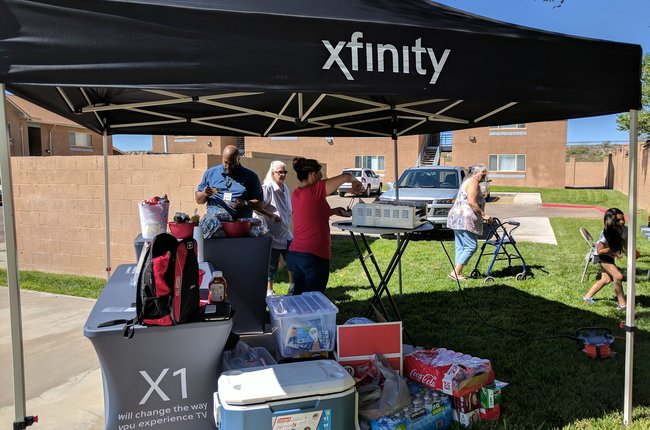 2017 Apartment Conference & Trade Show – People's Choice Award Winner
JL Gray would like to congratulate Oscar Rodriguez from Franklin Vista VI in Anthony NM, on receiving the 2017 Apartment Conference & Trade Show - People's Choice Award for his winning poster.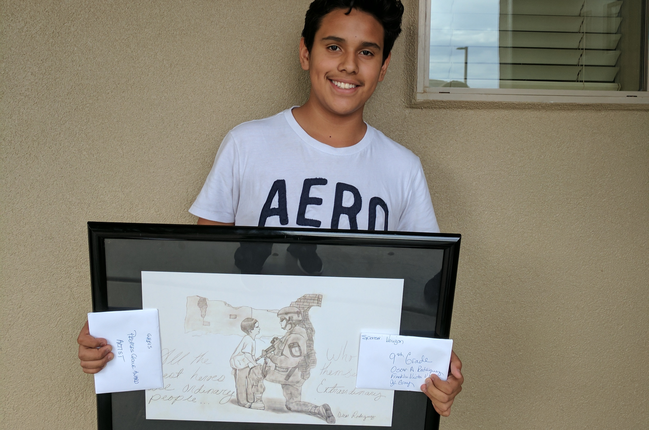 Vista Rita Blanca Poster Contest
Vista Rita Blanca in Dalhart TX, held their poster contest on may 30th were they had around 15 kids participate. Pizza, punch, and cookies were provided
Mesa Village 4th Annual 4th of July Barbeque and Firework Viewing
On Monday, July 3, Mesa Village in Farmington NM held their 4th Annual 4th of July Barbeque for their residents. We had a good turnout and enjoyed bratwurst, hotdogs and watermelon provided by Mesa Village. Our residents brought homemade baked beans, cupcakes and some beverages. We had a couple of little hands help with decorating and some longtime residents did a fabulous job of grilling the bratwurst and hot dogs. We had a great view of the City of Farmington fireworks display and everyone had a great evening.
Sierra Vista Poster Contest
The kids enjoyed eating pizza while coloring their poster for the ACTS poster contest at Sierra Vista apartments in Deming NM. It was a small group but they all enjoyed socializing together.
---